PhD students: Serena Bonaretti, Habib Bou Sleiman, Christof Seiler
Computational Anatomy enables analysis of biological variability on a population. Using statistical inspired mathematical techniques, models can be built to represent the typical shape of an anatomical structure and the predominant patterns of variability in shape across a given population. These techniques allow to have a compact representation of the range of shapes in the population, which can be used to generate new virtual shapes and to predict, from sparse information, the shape of unknown ones.
Some basic research questions include:
How to create patient-specific models from sparse information, in order to minimise radiation doses to patients and optimise image segmentation procedures through patient-specific atlases?
How to model and effectively utilize population-specific models to improve patient treatments, minimise surgery Invasiveness, optimise orthopaedic implant designs?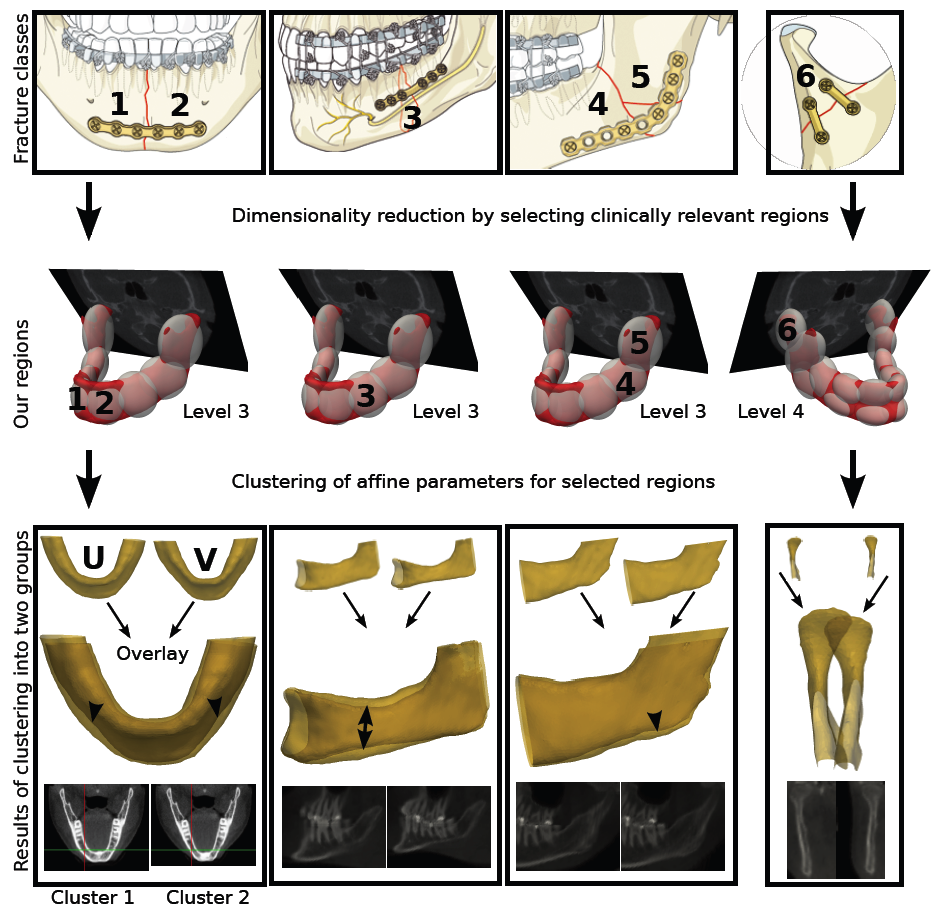 Figure: Anatomy-aware bone shape modellling. Computational anatomy based techniques are being used to model the shape variability within a population while considering clinically-relevant shape descriptors. In this example, the anatomy of the mandible is described following the AO fracture classification. The technique can be then used, for instance, for improved design of implants